SAS–MACOGEP-ACQUISIO Women's cycling team gains significant technological edge for 2016 race season 
Canadian sports tech innovator 4iiii, bike manufacturer ARGON 18, and SAS data analytics expert partner in support of rising team
February 25, 2016
Three Canadian innovation companies are stepping up to support Quebec-based women's pro cycling team SAS-MACOGEP-ACQUISIO propelled by Mazda for the 2016 race season. 4iiii Innovations, ARGON 18, and SAS have joined forces to deliver state-of-the-art equipment in support of the team's ascension on the North American continental circuit.
4iiii Innovations Inc. (4iiii), a sport monitoring technology world leader based in Cochrane, Alberta, will act as the team's 2016 "Official Supplier of Power Measurement". As part of this partnership, 4iiii is offering the team's eight internationally ranked riders PRECISION power meters. PRECISION is a lightweight, wireless pod designed to measure cyclists' wattage output as well as other cycling performance metrics. The small, highly accurate sensor is permanently installed on the inside surface of the rider's left bike crank, adding a mere nine grams of weight to the bike. PRECISION connects to most bike head units (using ANT+ and Bluetooth Smart standard wireless protocols), and enables users to stay current with upgrades via the intuitive 4iiii iOS and Android apps. PRECISION is quickly becoming the power meter of choice for the worlds' most discerning riders.
"We're delighted to be part of this dynamic partnership which brings leading innovations to team SAS-MACOGEP-ACQUISIO and ensures riders have the technological edge to reach their full potential," said Kip Fyfe, President and CEO of 4iiii. "PRECISION is becoming a product of choice on the circuit because of its compact and lightweight design, as well as elaborate data output," he added on the heels of a recent sponsorship announcement with the Etixx – Quick-Step men's pro cycling team made in January.
"We're glad to be able to work alongside other great dedicated sports companies such as 4iiii and SAS towards the common goal of delivering the most sophisticated cycling products and technology on the market in support of this rising team." says Gervais Rioux, president and founder of Montreal-based ARGON 18.
"SAS is pleased to support team SAS-MACOGEP-ACQUISIO both financially and analytically," said Cameron Dow, President SAS Canada. "Empowering the team with information to improve performance using the world's most sophisticated analytics to extract valuable insights will bring the athletes that much closer to realizing their Olympic dreams."
Read complete media release here
Learn more about PRECISION here

Established in Montreal, Canada since 1989, Argon 18 has built itself a strong reputation in the cycling world. Guided by former Olympian and 3-time Canadian Champion Gervais Rioux, one of the most successful North-American racers of his generation, the manufacturing of all Argon 18 bikes is the result of a brilliant expertise. The sophisticated and inventive design of Argon 18 bikes is based on handling, aerodynamics, and human performance at its core. All Argon 18 bikes integrate cutting-edge technologies, and are designed and developed in Canada. Argon 18 bikes are now available around the world in more than 70 countries. For more information, visit: www.argon18bike.com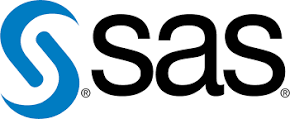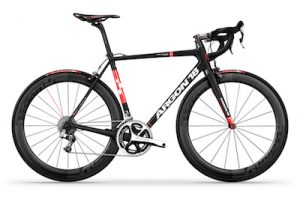 ARGON 18's Gallium Pro road bike.
"Our team is making a huge leap this year by leveraging many new technological advances that will benefit all of our athletes and significantly differentiate our team on the circuit," explains Gérard Penarroya, President of Team SAS-MACOGEP-ACQUISIO. "With 4iiii's accurate power meter, Argon's sophisticated bikes and SAS' highly customized software, we have the tools to put all that data to good use and support our athletes' talents."